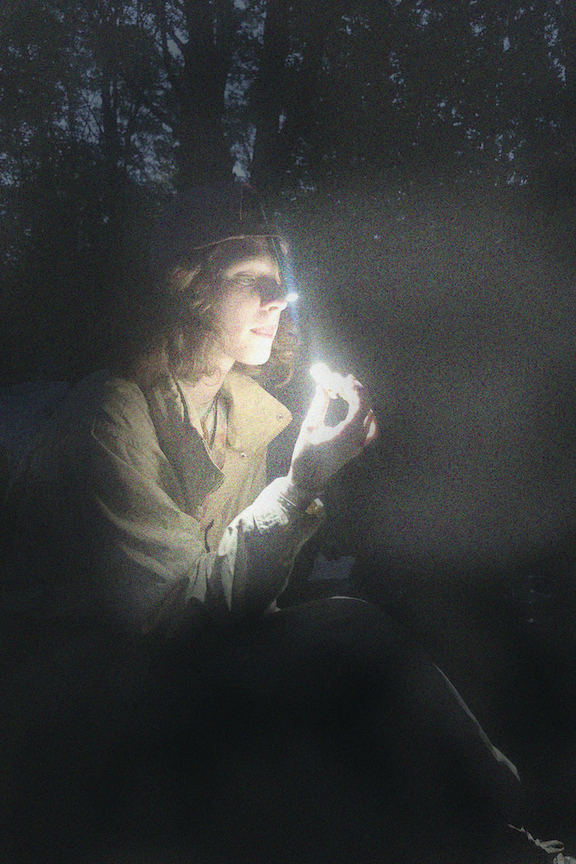 Juliet Nelson works with digital photography and traditional craft mediums with an emphasis on exemplifying environmental awareness and sustainable consumption in both processes and objects. Nelson uses digital microscopic photography of natural compounds to uncover patterns and designs, finding relationships between the world we cannot see, buried under the label waste, and the world we seek out through aestheticism and consumption. Existing only digitally, these pieces are the most accessible, and the most illusive. Without titles the photographs could be anything, but that is the beauty of nature her photographs evoke. Creating aesthetically appealing digital photographs and documentation of her work, Nelson acknowledges the capital that beauty has in today's society. Using it to introduce her experience of nature and ideas of reuse for any viewer participating in capitalism. Her physical work uses paper making and sculpture to repurpose consumed materials for the ecological installation "Relife".

Five wine bottles, cotton clothing line, recycled paper, and Smallhold's blue oyster mushroom mycelium block creates an herbal ecosystem complete with gnats, fruiting mushrooms, and growing herbs. In a similar process Nelson used paper packaging and flowers from her family's wholesale flower farm to bring attention to the consumption of cut flowers. Energy is used to grow flowers that only provide visual stimulation, until they are thrown away and replaced; a cycle of death that contributes to climate change while her family benefits. This source of contention for her is why she acknowledges the necessary participation in capitalism, but also the necessary understanding of its shortcomings and detriments. Nelson's work is one way to avoid a total destruction for the sake of capitalism as she is pro ethical and sustainable consumption. It is possible to make a greener world through art.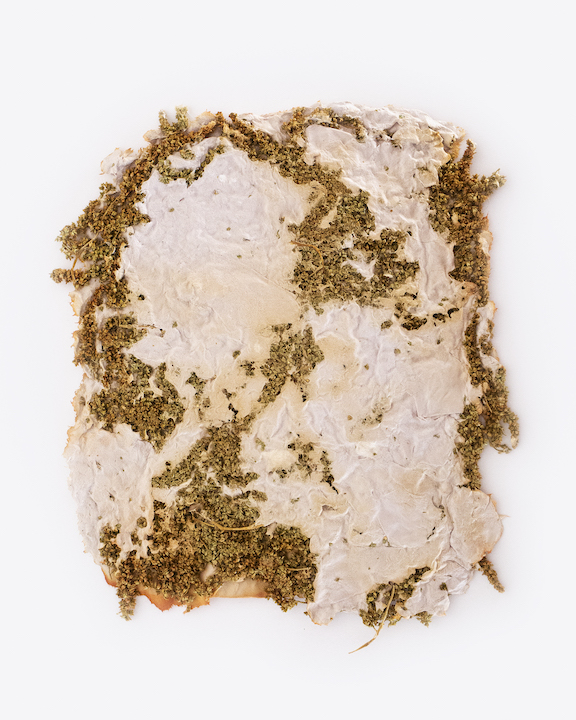 Bronze Amaranthus


Juliet Nelson
Flowers and packing paper
10" x 12"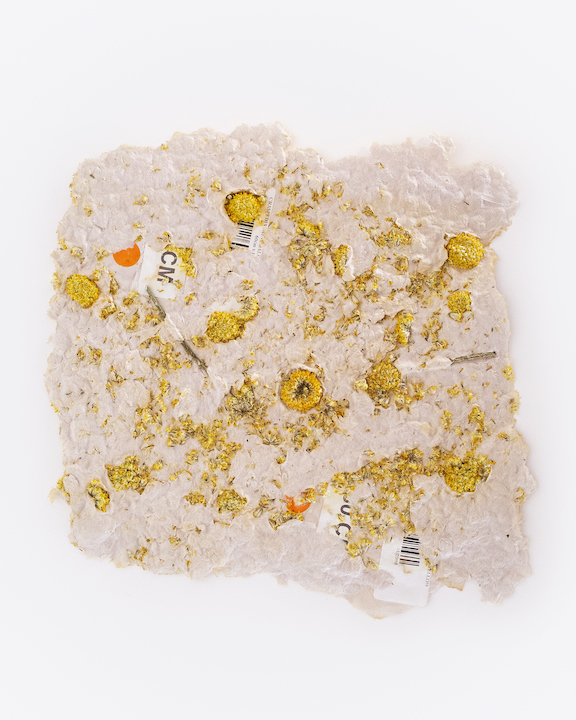 Craspedia


Juliet Nelson
Flowers and packing paper
10" x 10"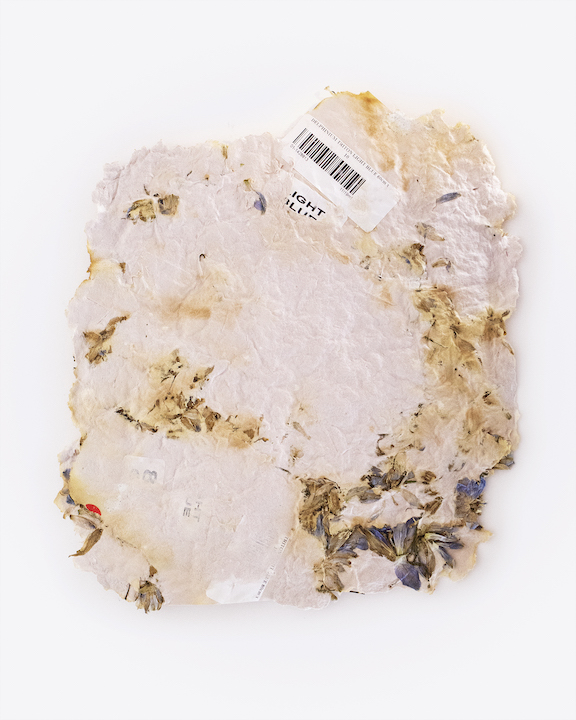 Delphinium


Juliet Nelson
Flowers and packing paper
12" x 12"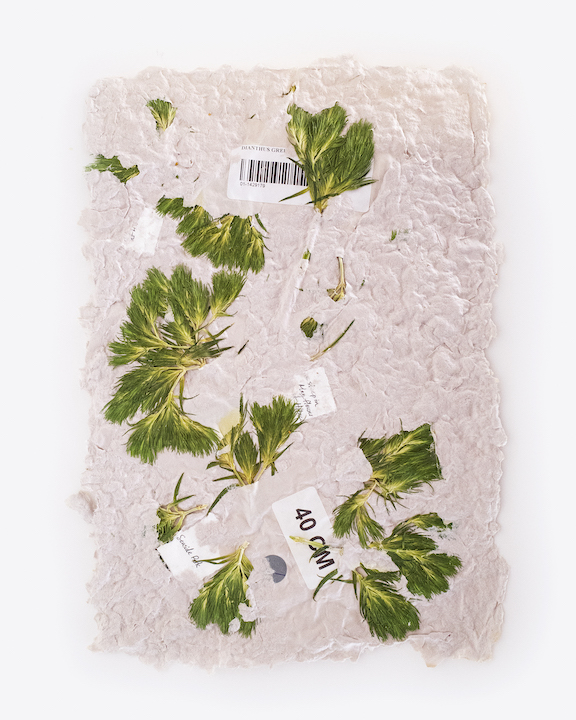 Green Dianthus


Juliet Nelson
Digital drawing
10" x 15"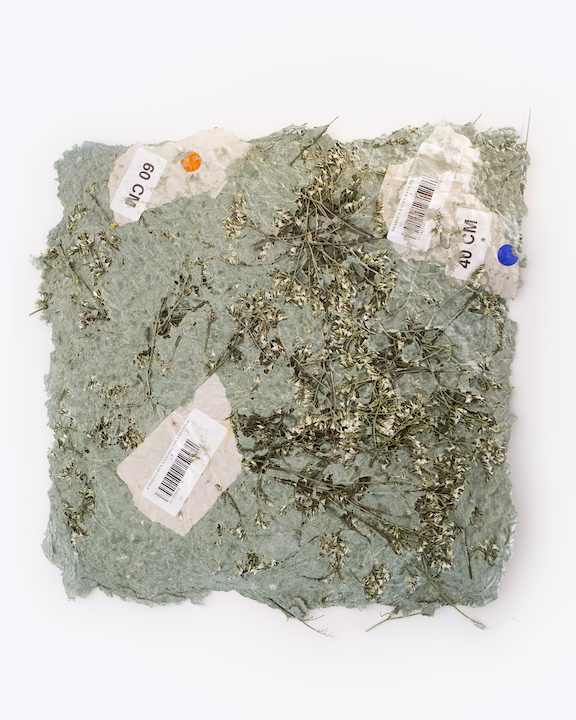 Limonium


Juliet Nelson
Flowers and packing paper
18" x 18"